What's happening this week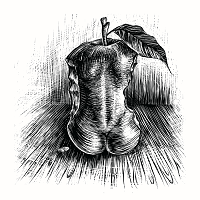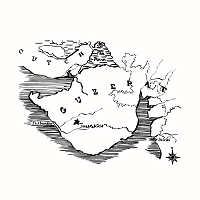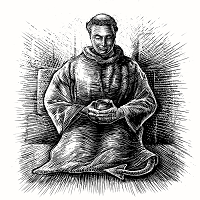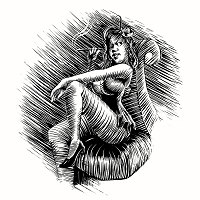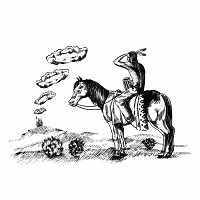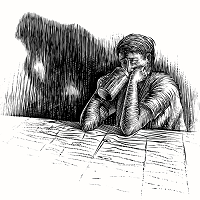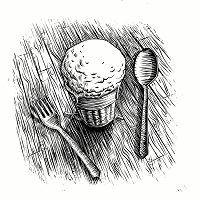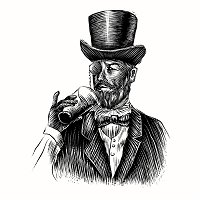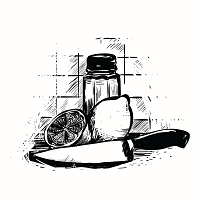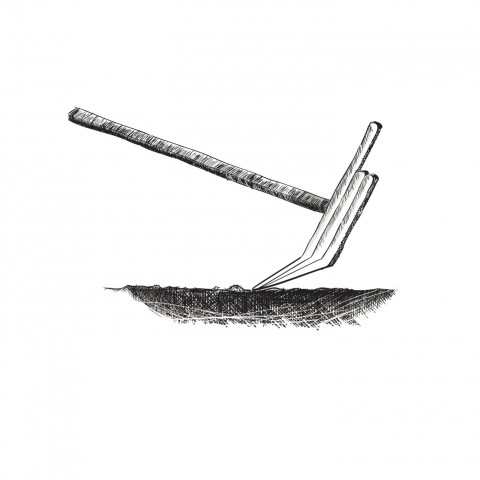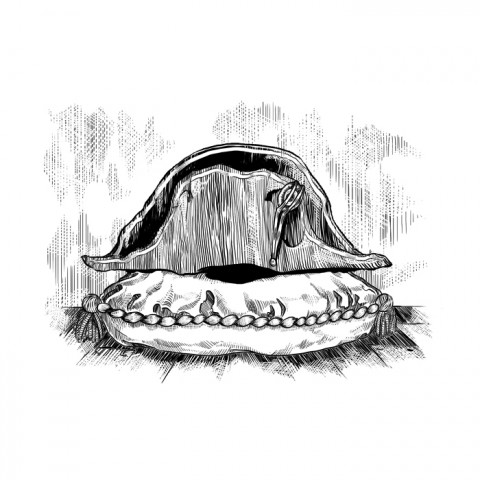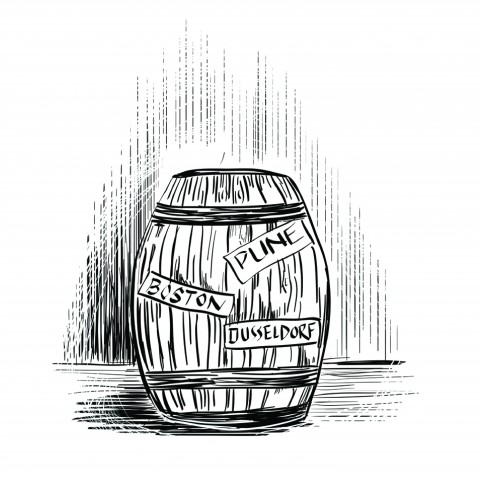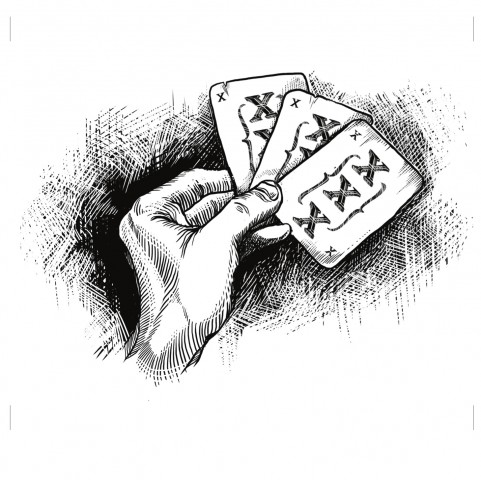 Food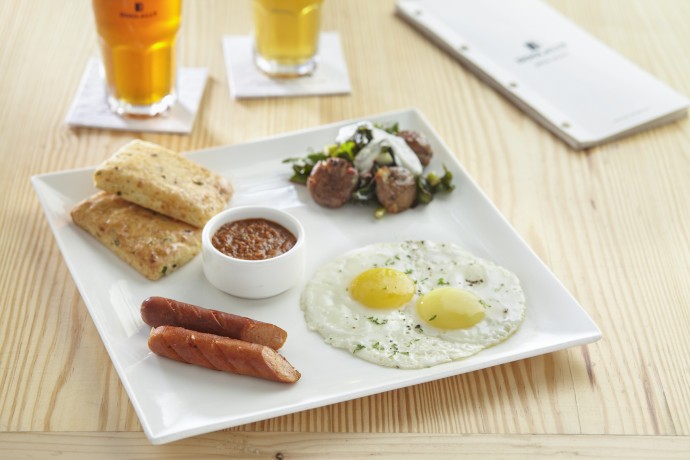 Your choice of Eggs, Buttermilk Biscuits, Tomato Sage Gravy, Kale Potato Salad.Choose Smoked Sausage OR Herbed Mushrooms.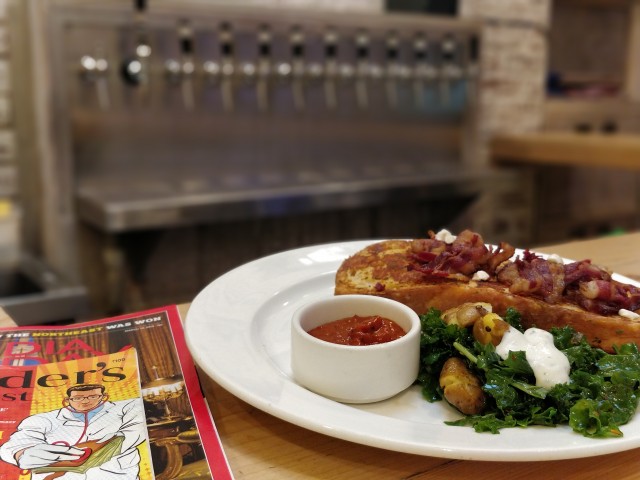 Savoury french toast with herbs & cheddar cheese topped with crispy bacon and a side of our smoky house ketchup.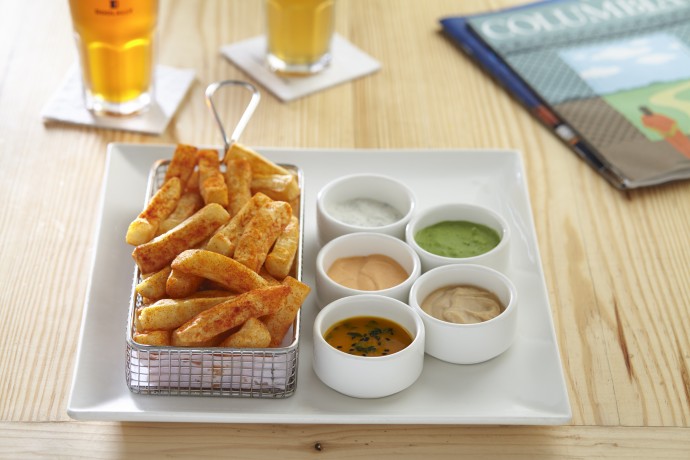 A portion of hand cut Fries with Miso Aioli, Bhut Mayo, Coriander Chilly Pesto, Herb Tzatziki (Greek Yoghurt), Mango Basil Salsa.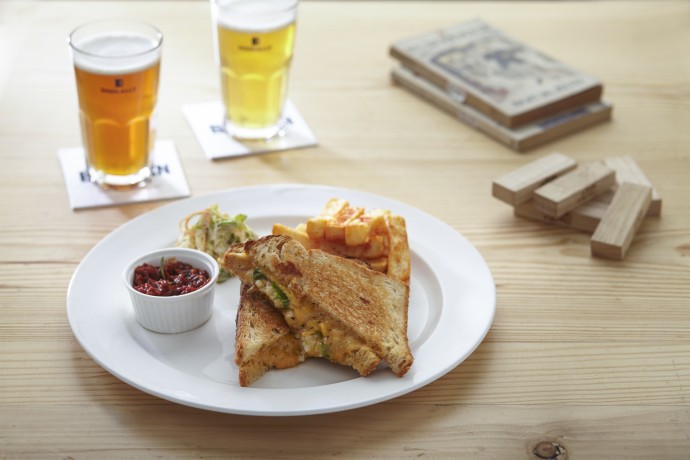 Fresh Whole Wheat Bread, 3 Cheese melt, Caramelized Onion and Arugula served with Savoury Fruit Jam.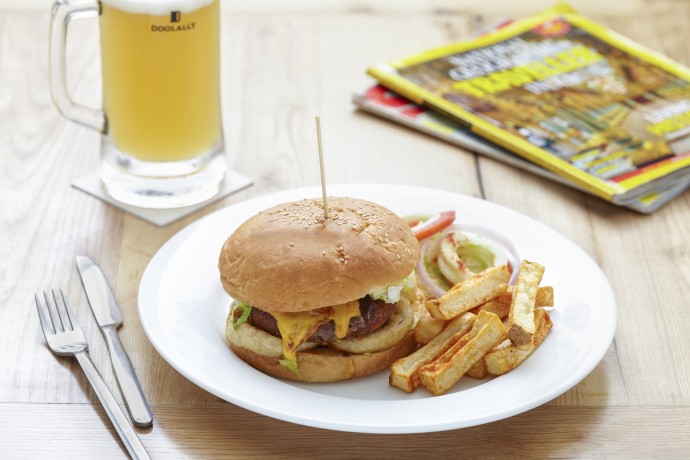 Veg Crafts Burger- Make Your Own
Built with Shredded Iceberg, Onion Rings, Buttered Mushrooms, Gherkins and Cheese.Protein: Veg Patty.Sauce: BBQ, Caesar Dressing, Bhut Mayo, Hot Sauce.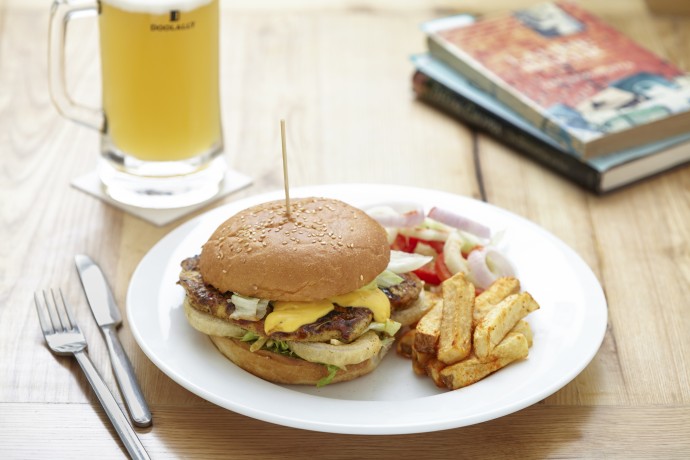 Non Veg Craft Burgers - Make Your Own
Built with Shredded Iceberg, Onions Rings, Buttered Mushrooms, Gherkins and Cheese. Protein: Chicken Breast, Sloppy Mutton Mince, Bacon. Sauce: BBQ, Caesar Dressing, Bhut Mayo, Hot Sauce.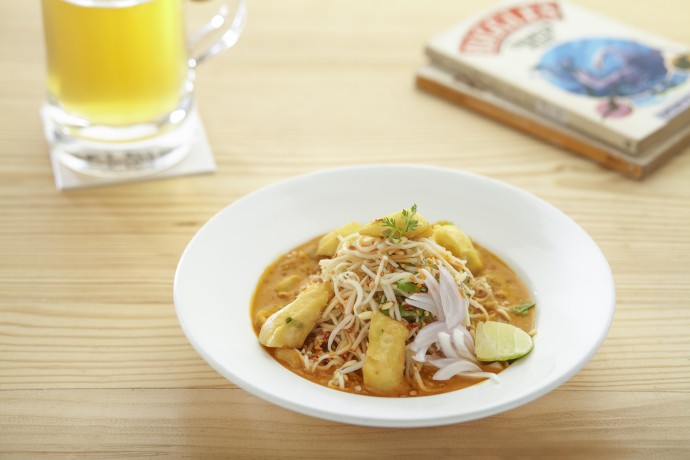 Fresh Wheat Noodles on Coconut Turmeric Broth topped with house made Chickpea Tofu, Mushrooms and Shredded Greens. Choose Veg or Chicken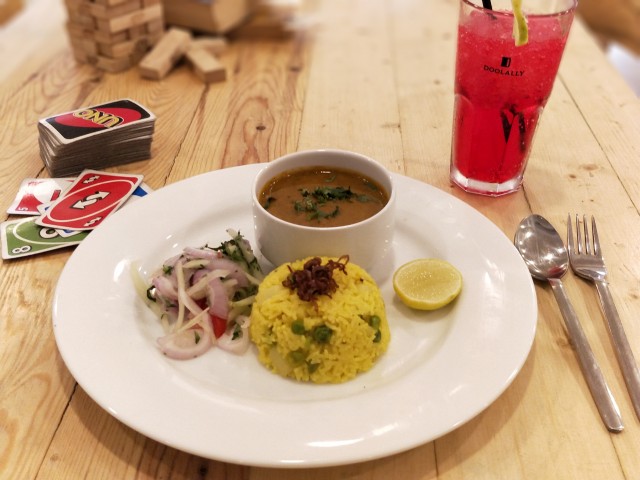 Dhansak Dal, Dahi Vegetable Pulao served with Fried Onions and Katchumbar.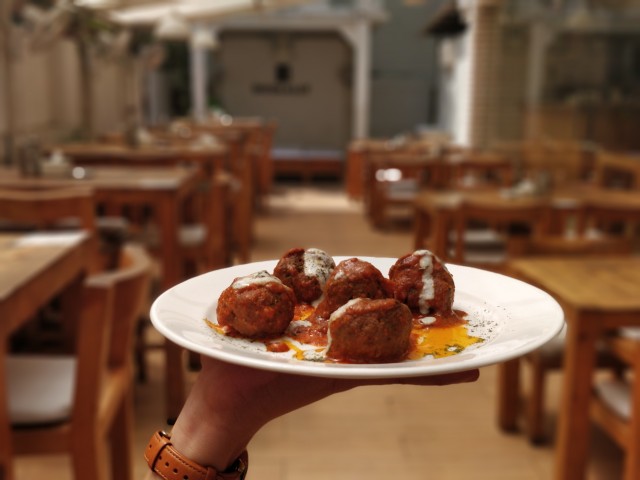 Kashmiri Mutton Meatballs
Succulent meatballs with hints of cardamom, fennel and dry mint tossed in a rich tomato gravy.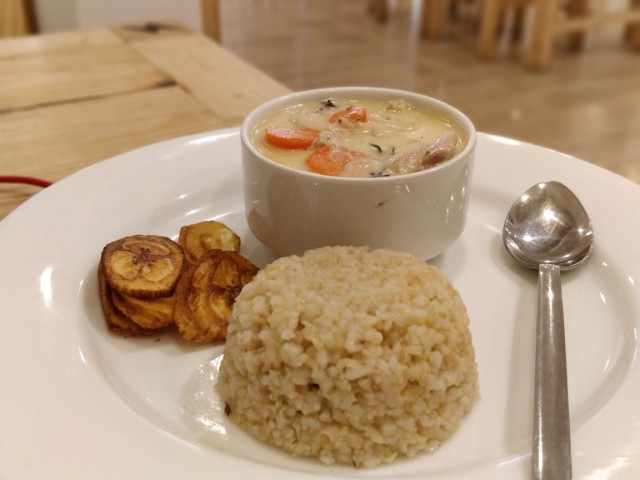 Chicken cooked in a delicate coconut milk stew. Served with Kerela red rice and crispy banana chips.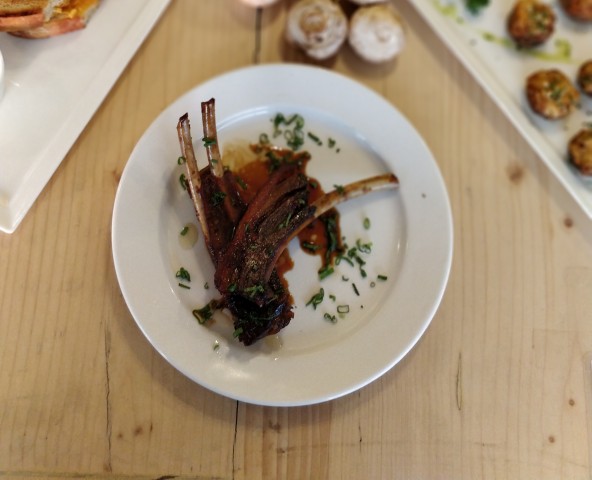 Pork ribs marinated in our smokiest beer and finished with a sticky ginger soy sauce.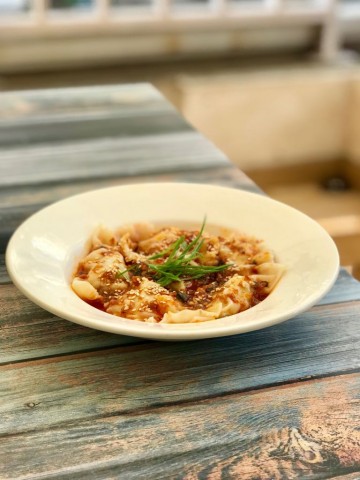 Sichuan style wontons filled with mushroom or chicken, ginger and scallions smothered with a fiery naga peppercorn oil and vinegar sauce.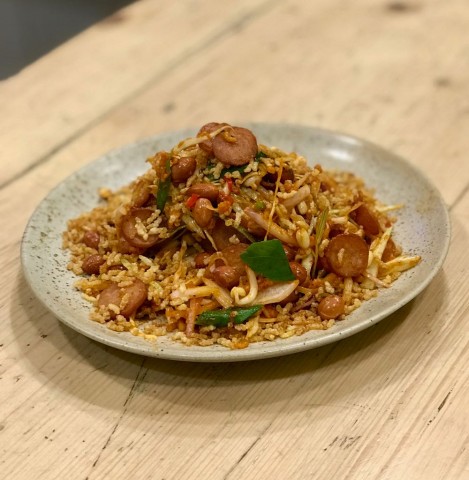 Thai Style Crispy Rice Salad
Thai style crispy rice puff, fried peanuts, mix of herbs, white cabbage and deep fried sausage all tossed in a mango chilli jam.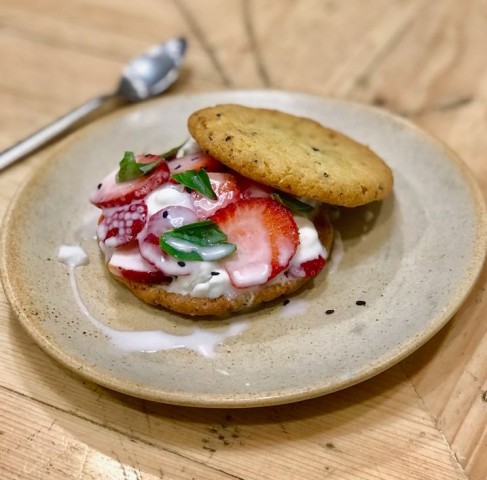 Sesame seed cookie, coconut ice cream, seasonal fruit and a coconut basil sauce.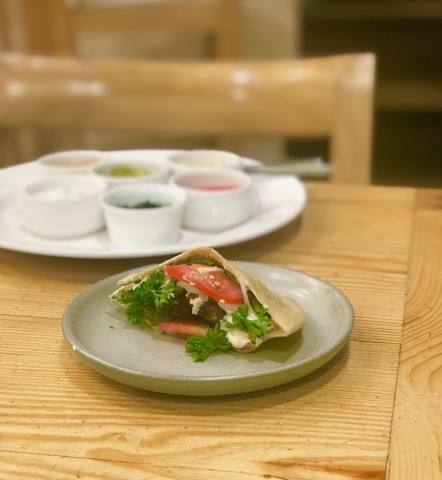 Warm pita breads, 3 legume crispy falafel balls, drenched in red pepper zhoug and creamy hummus served with dill pickles and a side of herb tzatziki.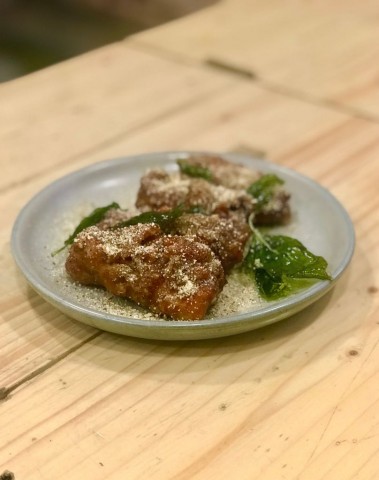 Rice Powder Chicken Wings
Spicy lemongrass marinated wings, deep-fried and topped with a crunchy mix of rice powder and deep fried basil.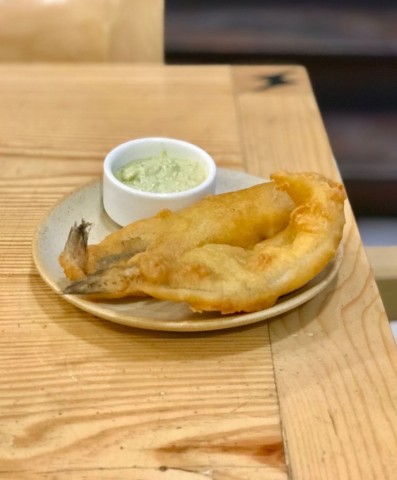 Mumbai's favorite local fish deep fried in a classic Belgian Wit beer batter served with a fiery thecha mayo.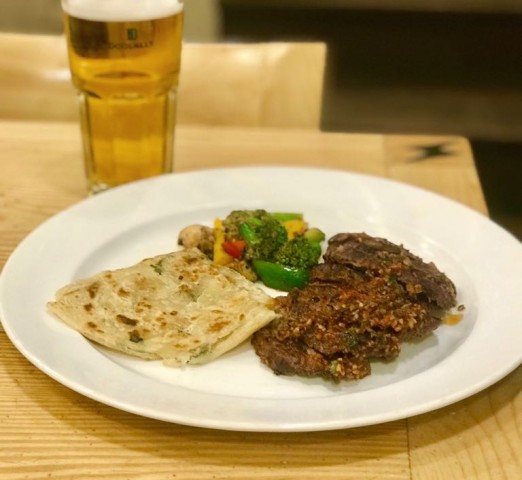 Tenderloin slices in an Asian marinade served with sauteed veg and crispy spring onion flatbread.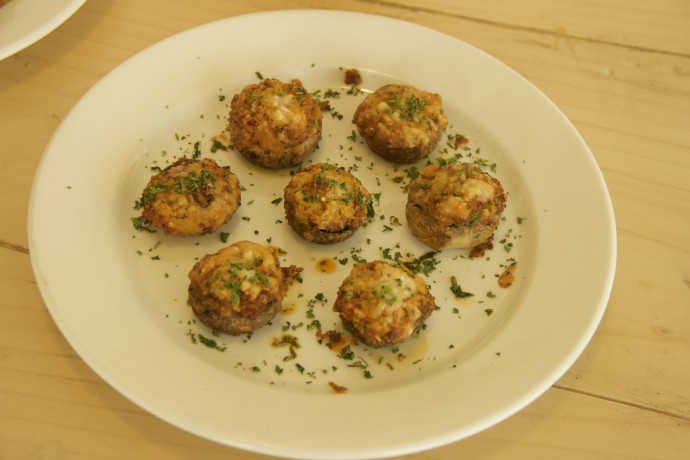 Button Mushroom stuffed with cheese, herbs, roasted red pepper and a crunch from porso millets.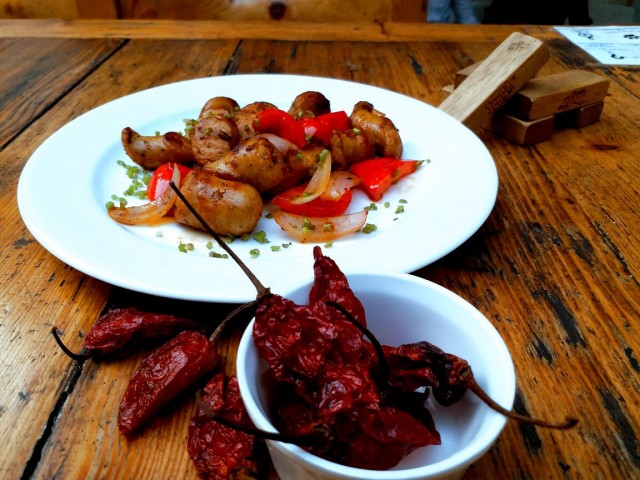 Naga chili butter tossed with locally made chicken sausages.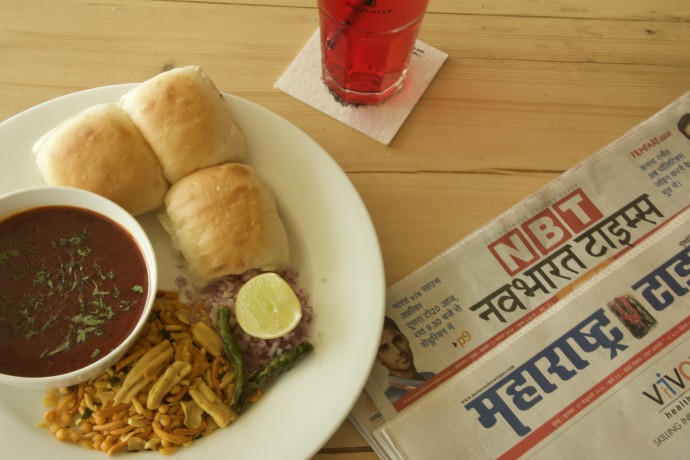 Spicy gravy of Goda Masala and mixed sprouts served with buttery Laadi Pav and farsan.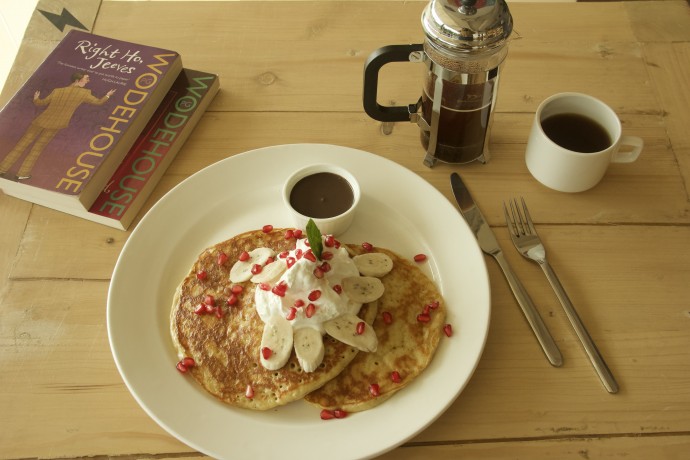 Fluffy buttermilk pancakes with the works of housemade chocolate sauce, orange whipped cream, cinnamon whipped butter and fresh fruit.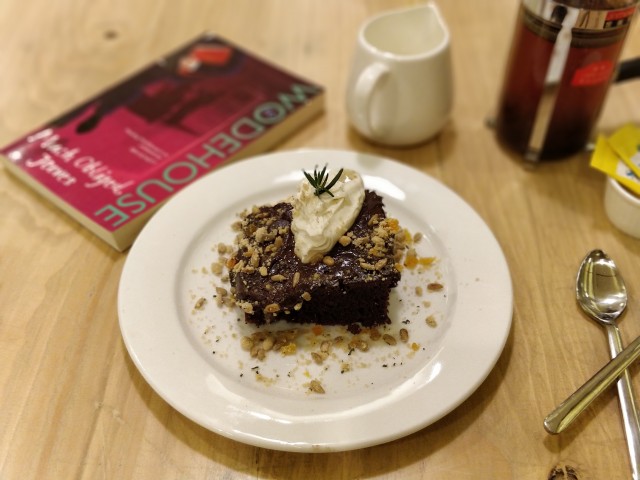 Chocolate Stout Cake with Cream Cheese Icing
Moist Oatmeal Stout chocolate cake, rosemary olive oil, chocolate ganache, cream cheese icing and a sunflower seed crumble.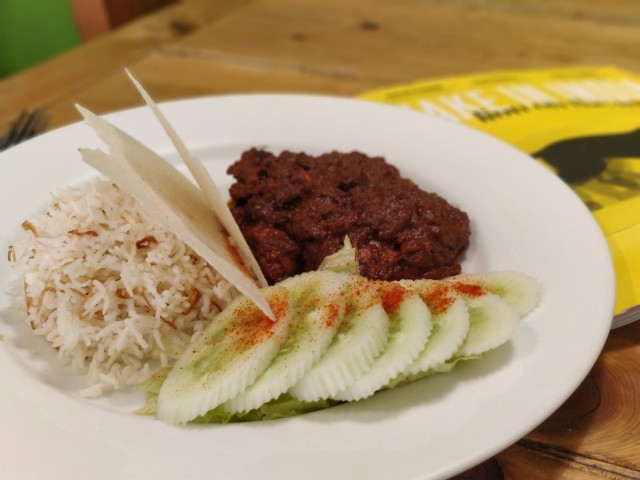 Our take on a classic Mangalorean dish. Served with onion rice.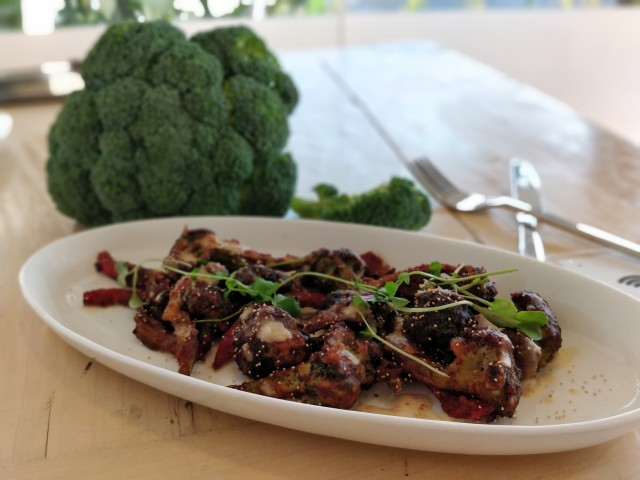 Deep fried florets of broccoli tossed with a spicy miso sauce topped with poppy seeds.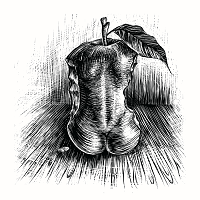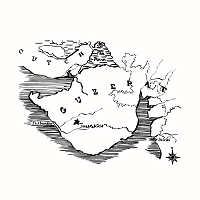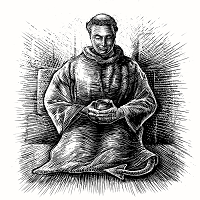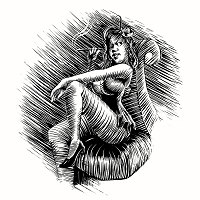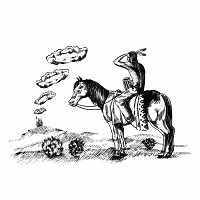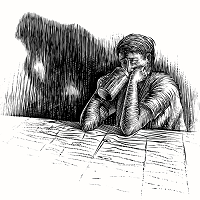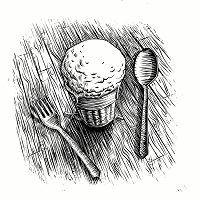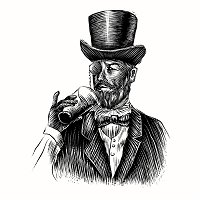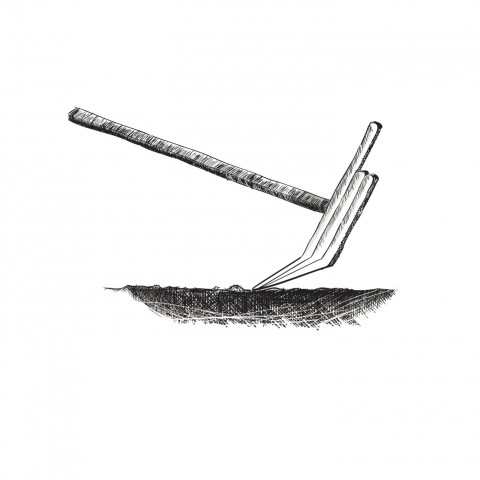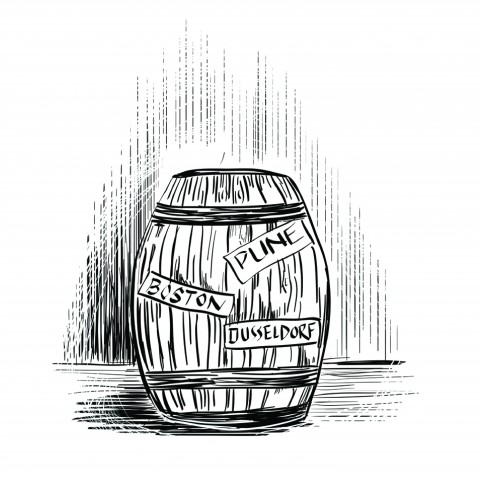 Food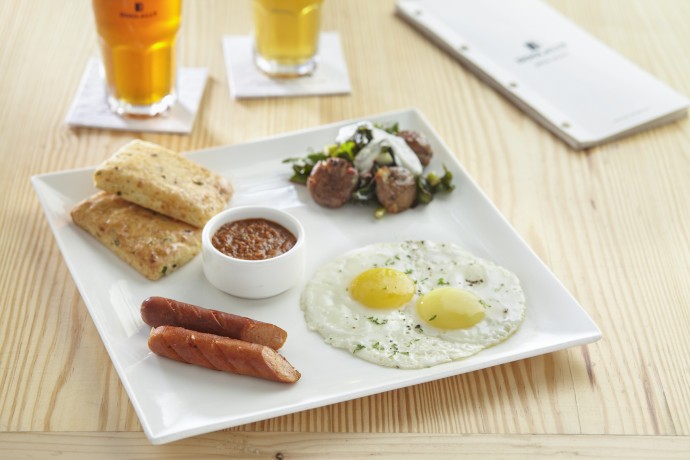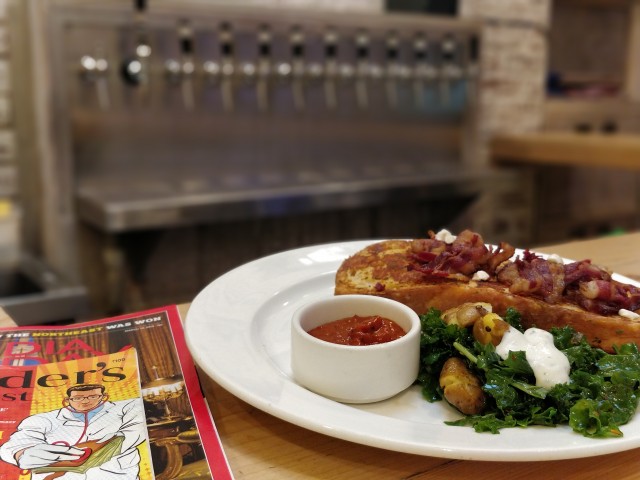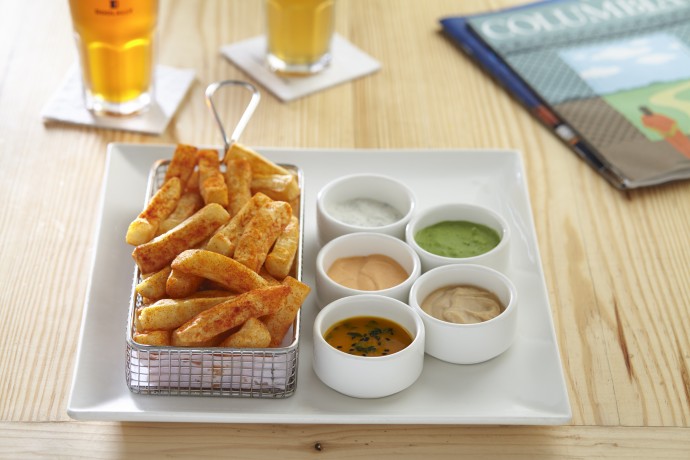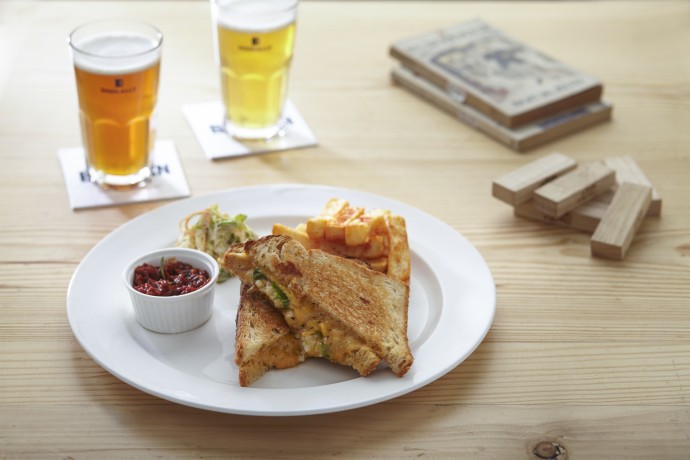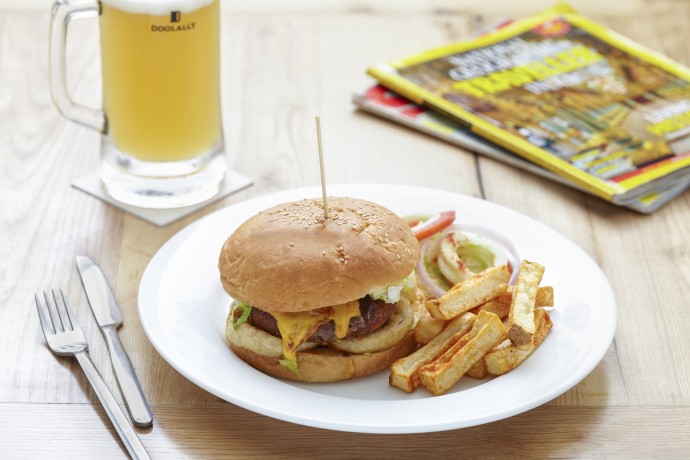 Veg Crafts Burger- Make Your Own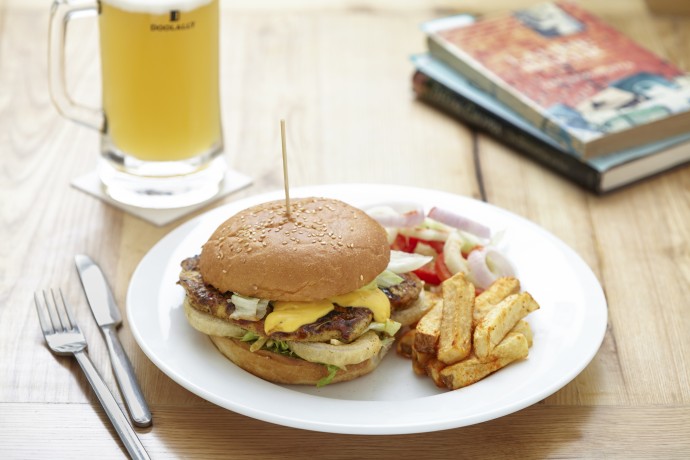 Non Veg Craft Burgers - Make Your Own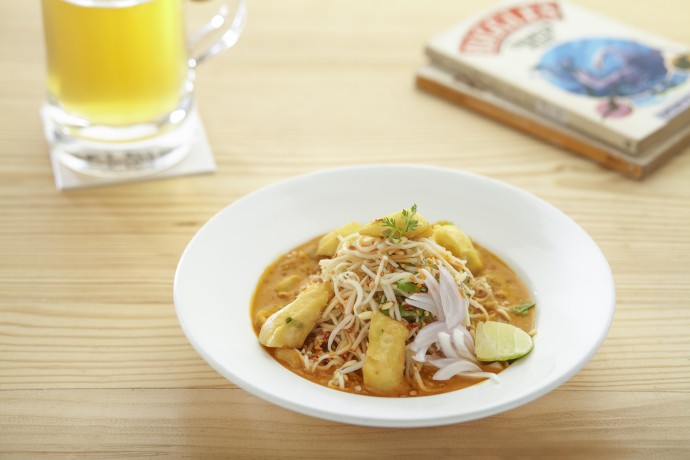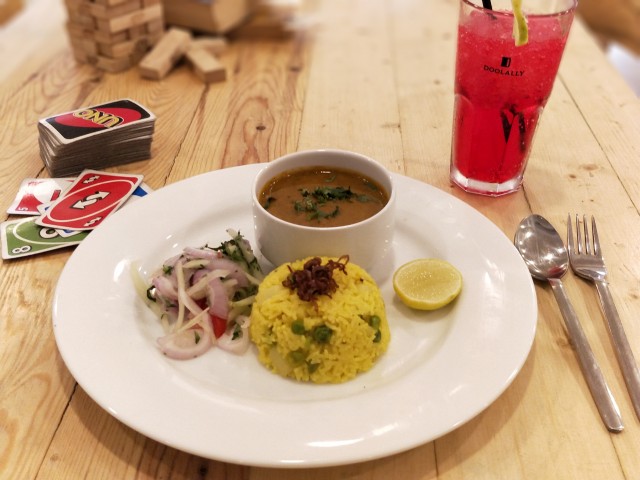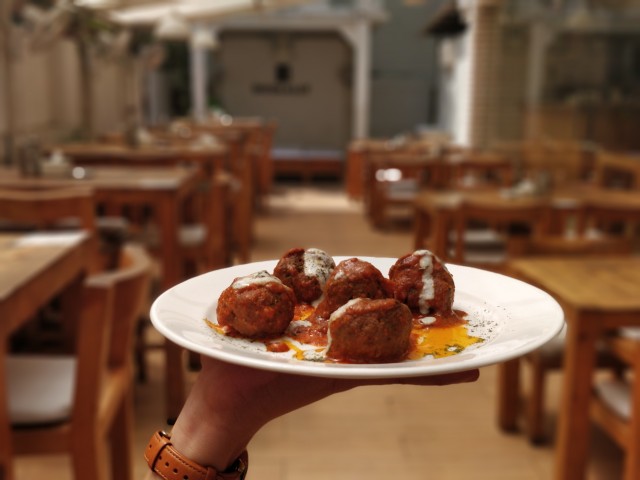 Kashmiri Mutton Meatballs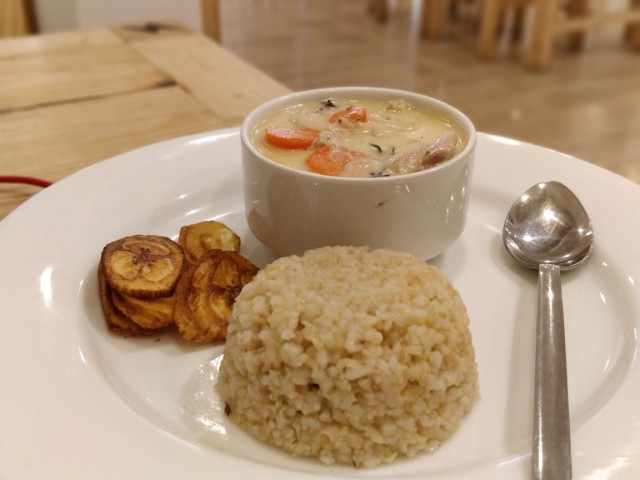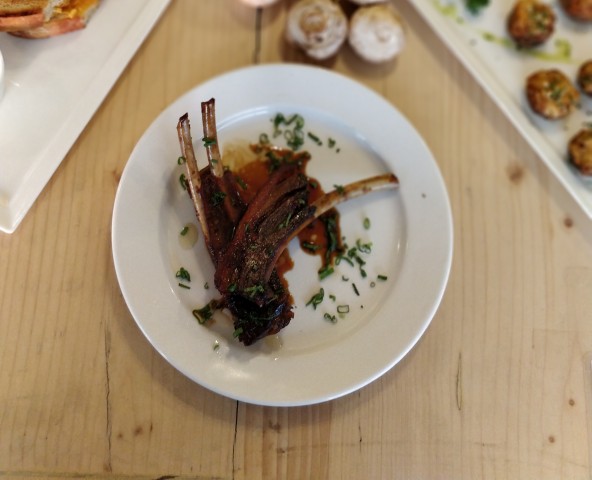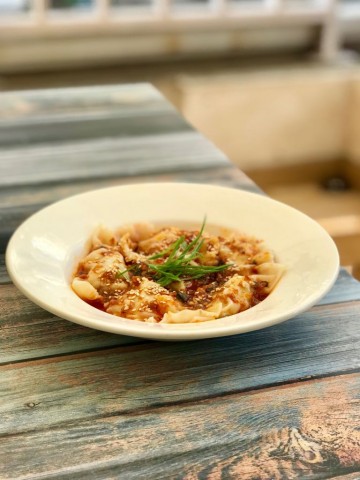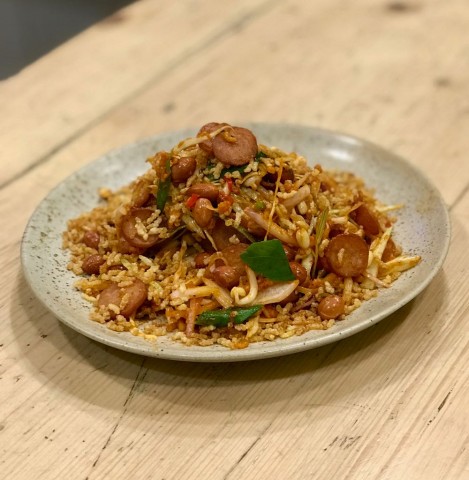 Thai Style Crispy Rice Salad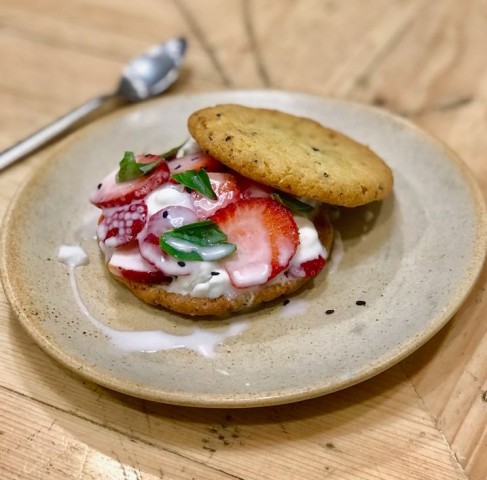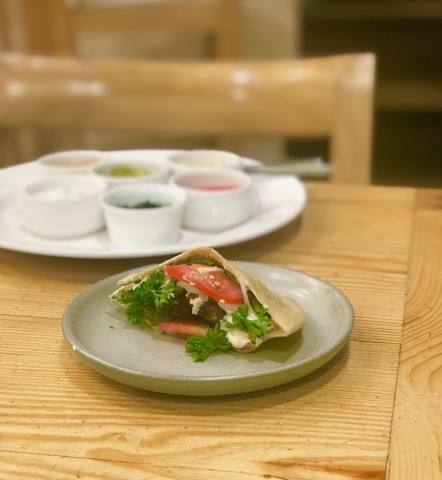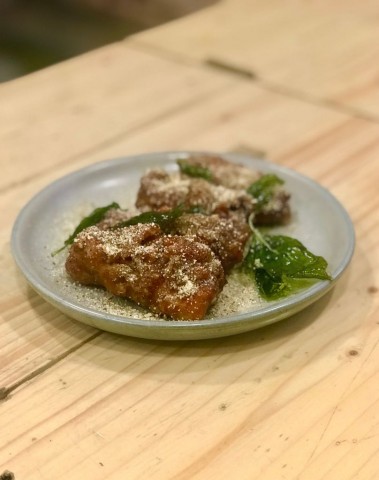 Rice Powder Chicken Wings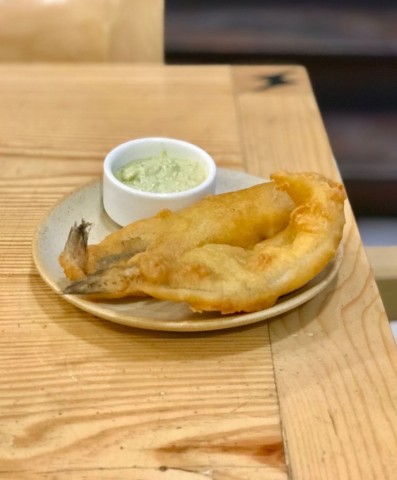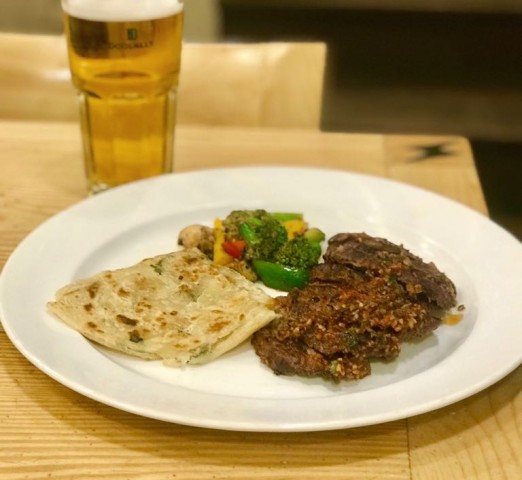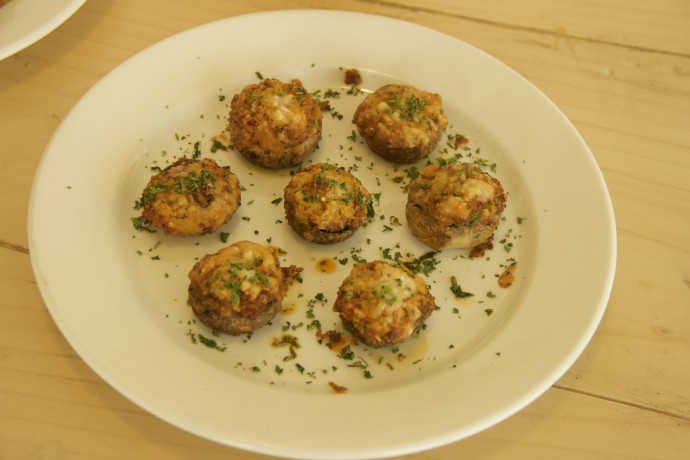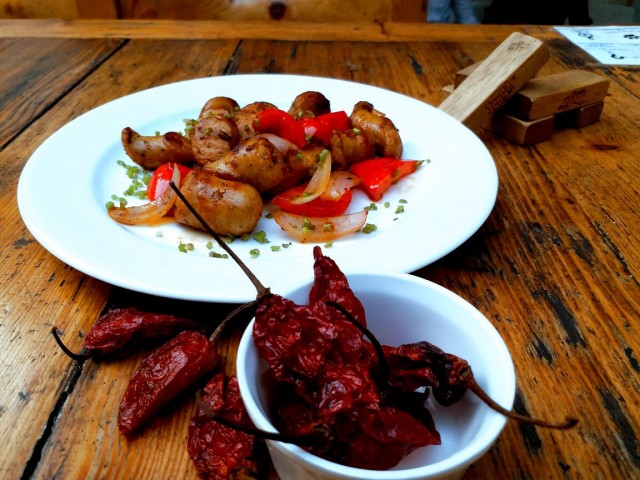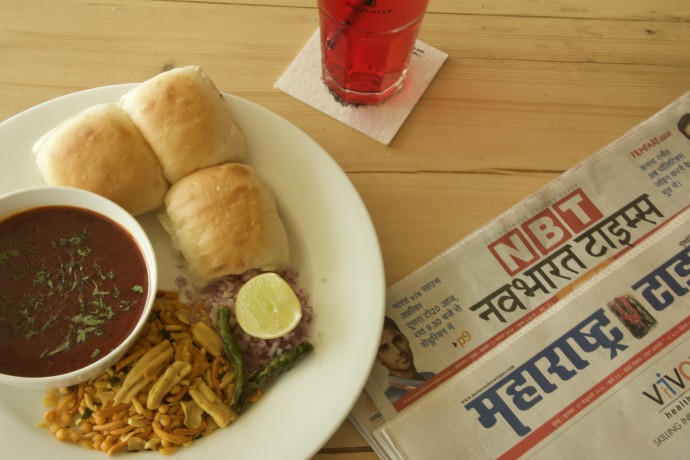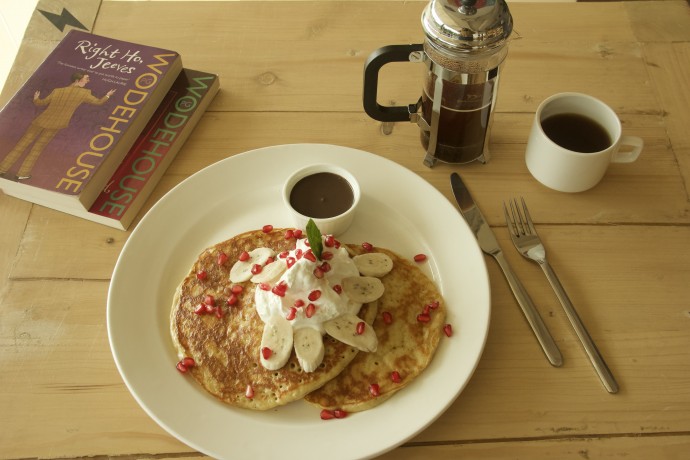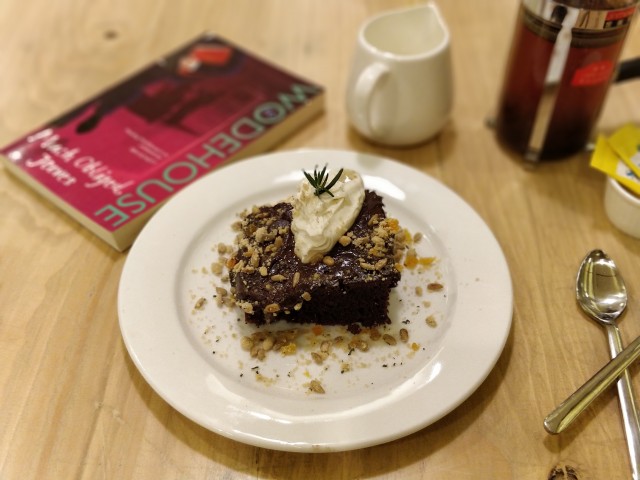 Chocolate Stout Cake with Cream Cheese Icing